This store requires javascript to be enabled for some features to work correctly.
CRYSTAL INFUSED ROOM SPRAYS
Shop the look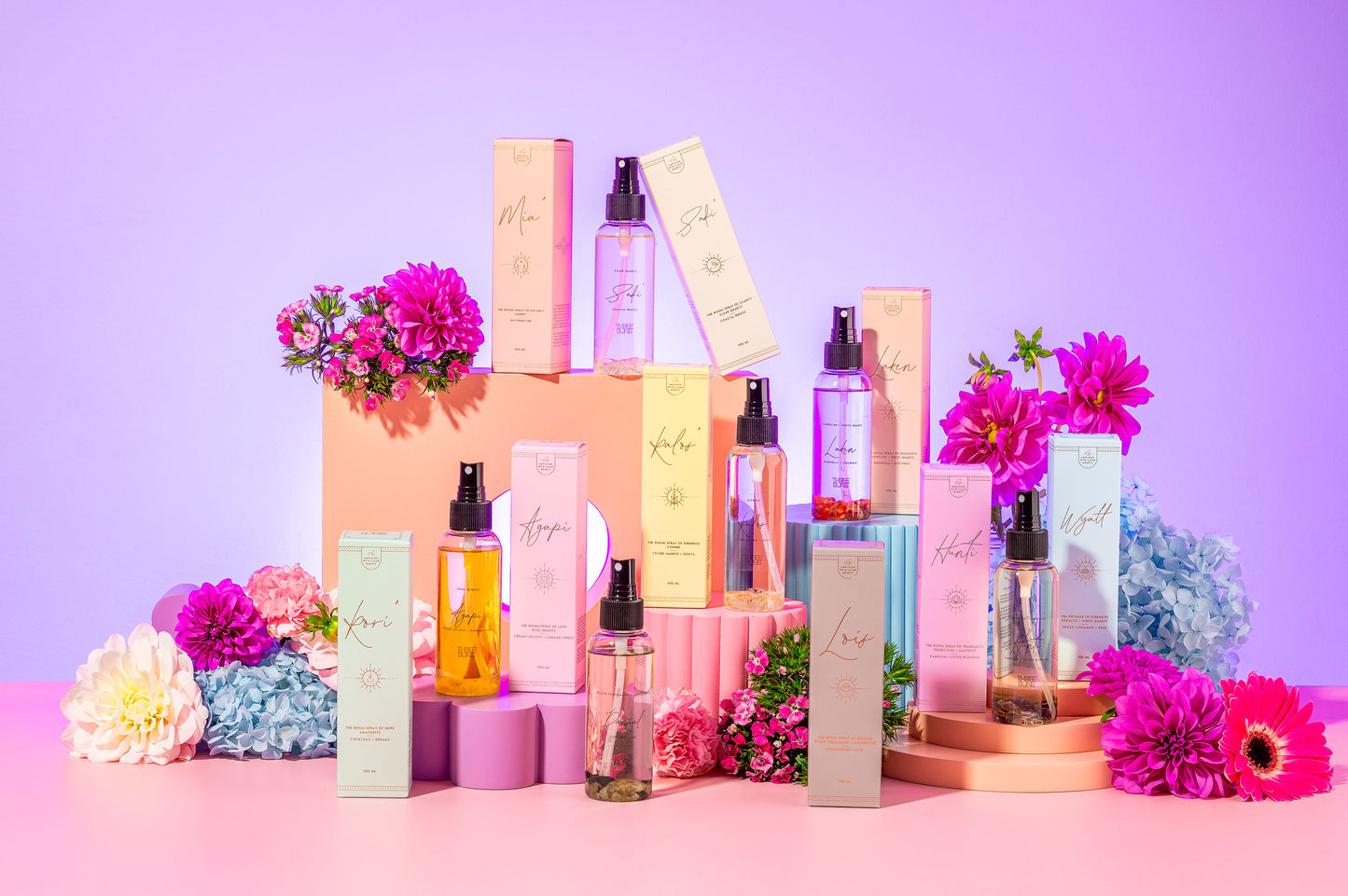 SAY GOODBYE TO BAD SMELLS
Our Room Sprays are designed to uplift + restore your space whilst providing you with ongoing healing + protection as well as a consistent aroma inside your home
grab yours here
SAY GOODBYE TO BAD SMELLS
Our Room Sprays are designed to uplift + restore your space whilst providing you with ongoing healing + protection as well as a consistent aroma inside your home
grab yours here
OUR FAMILY, OUR STORY
WHAT MAKES US UNIQUE?
We're a family business that loves spreading positivity and joy through our creations. Our candles aren't just pretty - they're like a warm hug for your soul, filled with the magical power of crystal healing. We have a bunch of different colors, fragrances, and crystal combinations to choose from, so you're sure to find the perfect candle to suit your needs. Our scents are the real deal - they actually stick around and fill your room with epic smells. We're not messing around when it comes to creating awesome products that bring the best scents to your space. Whether you're going through a tough time or just want to celebrate life's happiest moments, Three Suns has got your back. Elevate your space with good vibes and happiness - PLUS if you stick with us, your nose will thank you!
Let customers speak for us
Making your toughest moments easier and your happiest moments brighter!
Welcome to Three Suns, where we're dedicated to making your toughest moments easier and your happiest moments brighter! We know that life can be overwhelming, which is why we've developed a range of healing and supportive products to help you stay calm in the chaos.
Our collection includes epic fragrances infused with crystal healing, like candles, diffusers, and room sprays, all thoughtfully designed to help you feel more in control of your daily life. And not only are our products supportive, but they're also beautifully scented and pleasing to the eye.
So, if you're feeling overwhelmed, let Three Suns help you sort it out. Our products will not only brighten your days, but also provide emotional support during tough times. Give us a try and feel the difference!